Clinical trial management solutions
Since our very beginnings, we have faithfully served hundreds of pharmaceutical companies across Canada. Today, we bring these 33 years of experience to the service of biotechs and medical research organizations.
Over the years, we have mastered the design of a wide variety of patient testing kits, proudly providing our services to several world-class companies and CROs.
Find out what can be done to dramatically simplify your clinical study management processes.
Primary packaging for clinical studies
Rely on our 33 years of experience and proven know-how in primary packaging for your clinical studies!
Our optimized pharmaceutical packaging facilities are carefully controlled to avoid any cross contamination. The temperatures of our packaging rooms are adjustable between 15 and 30 °C and their humidity between 18 and 70%, which allows us to meet the specific requirements of each of your products.
Our blistering (e.g. Alu-Alu, PVC-Alu and Aclar-Alu) and bottling services are also adaptable to your specific needs, allowing packaging in batches of various sizes and formats.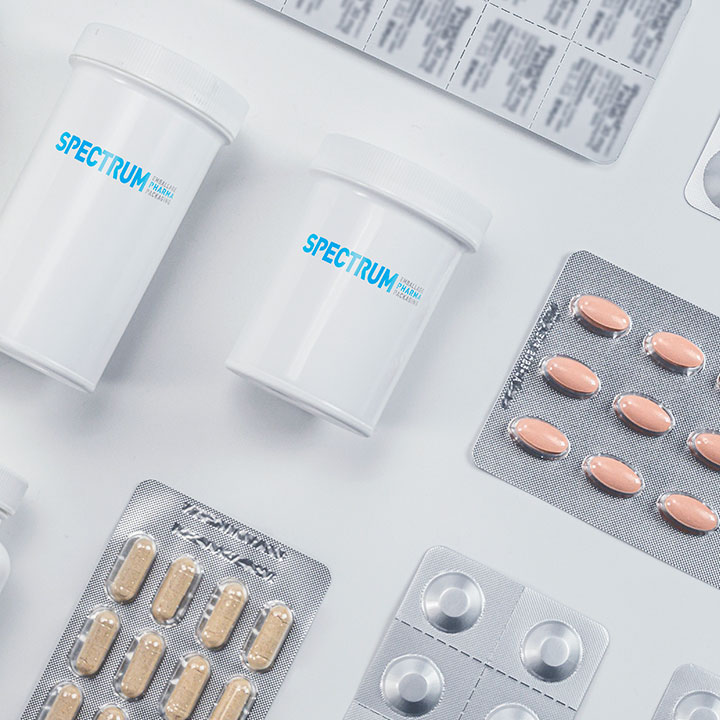 Secondary packaging for clinical trials
When it comes to clinical studies, carefully thought out and properly designed secondary packaging is essential to ensure the validity of your results. That is why Spectrum Pharma offers a multitude of labelling and cartoning options for all types of studies.
Get unlimited flexibility with our variety of secondary packaging services:
Flexible labelling services
Do you want to label each bottle, box or blister differently? Do you have specific needs when it comes to identifying your products? Spectrum Pharma can meet the strictest labelling requirements to ensure your clinical studies are flawlessly accurate.
Printing special labels and barcodes
All labels designed by Spectrum Pharma can be inscribed with UPC, Code 128, DataMatrix or other types of coding systems for simple, fast and efficient identification.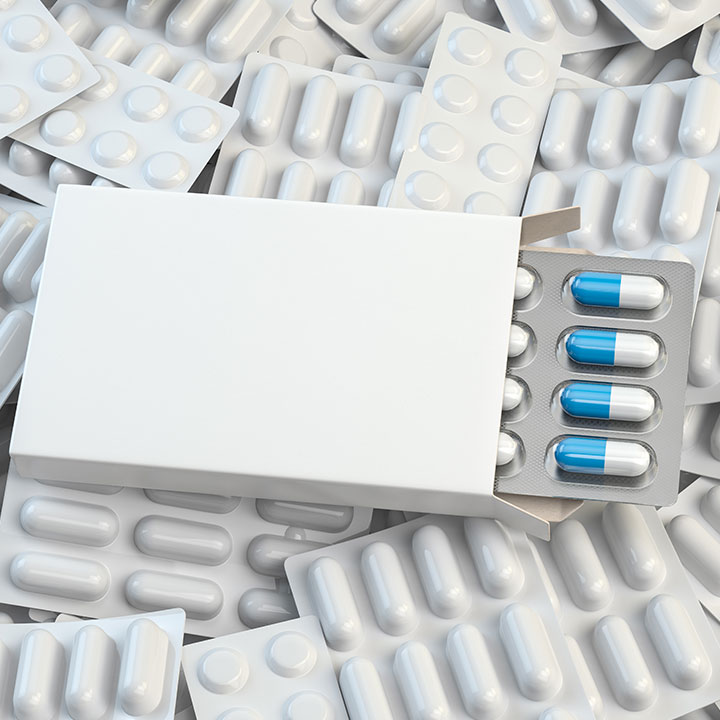 Clinical trial testing kits
At Spectrum Pharma, we specialize in the design of kits to facilitate your clinical studies. These standardized kits contain everything you need to handle, administer and analyze your samples according to industry best practices. Such a system simplifies the management of your clinical studies and promotes your subjects' seamless adherence to treatment.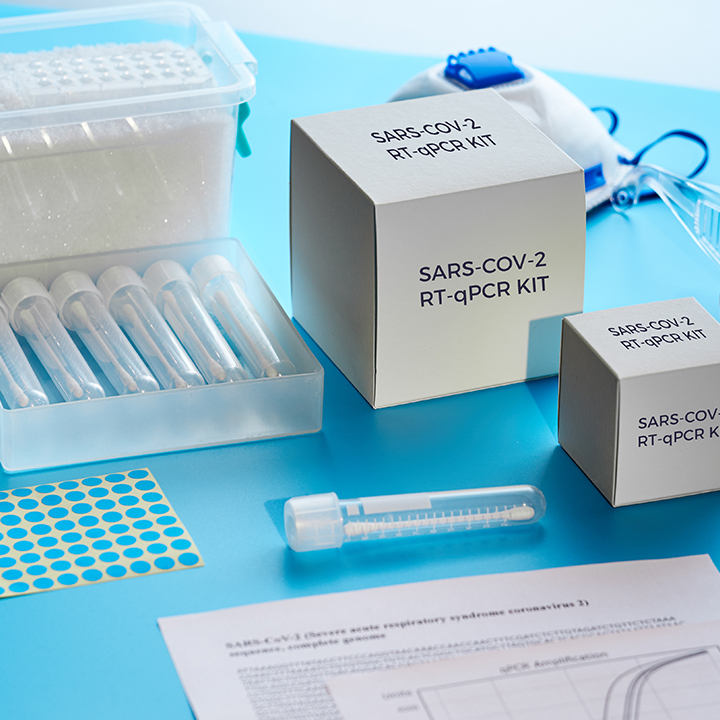 Distribution and recovery of testing kits
If the packaging, labelling, cartoning and assembly of patient kits are all essential steps in the design of a solid clinical study, the distribution of these elements is all the more crucial to carry out your project.
Spectrum Pharma offers you a dedicated temperature-controlled distribution (-20 ° C, 2-8 ° C or 15-25 ° C) and kit recovery service in Canada, the United States and Europe, which allows you to outsource a considerable portion of the management of your clinical study.
With years of experience in managing clinical studies, Spectrum Pharma has the facilities and necessary protocols in place to carry out the most complex projects with flexibility.
Find out how our team can help you simplify your operations, regardless of the type of study conducted:
Multicenter
clinical trials
Are you conducting the same clinical trial in multiple locations simultaneously? We take care of getting your testing kits to all of your subjects on time, and we will even pick them up when the time comes to collect them back!
Simple blind and double blind studies
Prevent any errors or biases from entering your study with our specialized packaging solutions. Spectrum Pharma offers a multitude of labelling options suitable for single-blind or double-blind studies.
All the necessary precautions are taken by our team to ensure that the nature of the treatments administered to your subjects remains unknown, whether they are placebos or real treatments.
What makes us the ideal option for managing your clinical trials?
Dozens of major companies trust none other than Spectrum Pharma to conduct their clinical studies. Find out why so many biotechs and CROs are choosing our services:
Our fast and efficient service
Do you have an urgent project? Spectrum Pharma adapts to the tightest deadlines to deliver top quality packaging to you in record time.
Save considerable time by opting for our full service clinical study support, which includes the packaging and distribution of your custom testing kits.
Our meticulously controlled environment
Our facilities are specially designed to create an ideal environment for pharmaceutical packaging. Temperature, humidity and differential pressure are managed by our HVAC systems according to the specific requirements of your products, which allows us to maintain optimal conditions while processing them.
Our strict quality control protocols
All of our packaging components are subject to strict inspection protocols to ensure that they comply with our rigorous quality standards.
Our excellent customer service
When it comes to designing a successful clinical study, close collaboration between our team and yours is vital. Our specialists listen to your needs at every step of the process, from the design to the distribution of your treatments, and you can count on their expertise to carry out your project according to your requirements.
Our unparalleled flexibility
The Spectrum Pharma advantage is above all our unparalleled flexibility. Our team is at your disposal to customize your clinical trial kits according to the specifics of your products.
Our wide range of primary and secondary packaging services allow us to offer you a variety of off-the-shelf solutions, which are ideal for more complex studies.
Developing a clinical trial? Contact us!
A member of our team will be assigned to you promptly to discuss all the details to make your project successful!