Follow the lead of hundreds of satisfied customers and entrust the design of your secondary packaging to our experts at Spectrum Pharma!
We offer a wide variety of packaging to help you stand out in your market, from simple cartons to randomized treatment kits for clinical studies.
Pharmaceutical labelling is an essential operation that we control rigorously. Our facilities allow us to carry out rapid and precise labelling on a variety of surfaces and in various formats (bottles, cartons, etc.).
With over 33 years of experience in the design of secondary packaging, Spectrum Pharma offers a wide range of labelling options specially adapted for pharmaceuticals, natural health products and nutritional supplements. Our labelling services include the printing of all codes and symbols commonly used in the industry (UPC, Code 128, DataMatrix, etc.).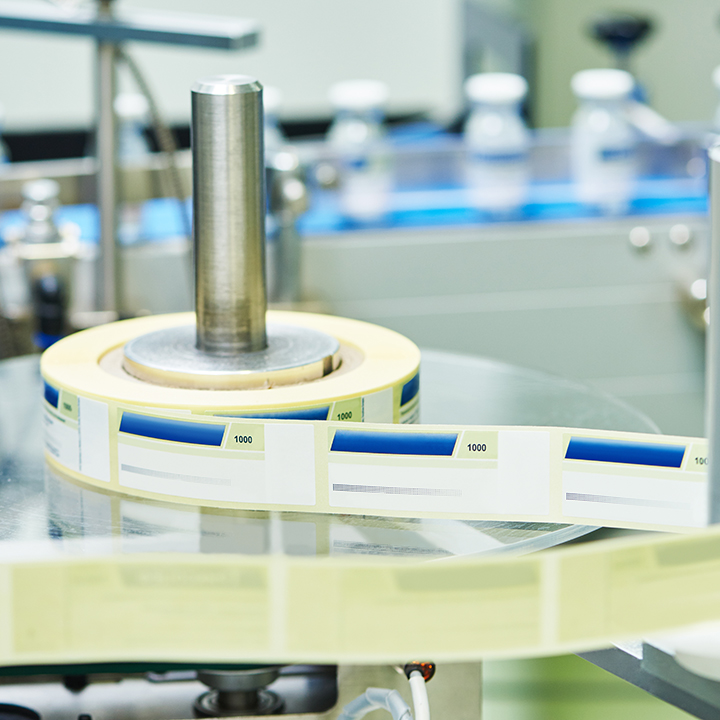 Spectrum Pharma offers all kinds of carton options to meet your specific pharmaceutical, natural health and nutritional supplement packaging needs. Whether you just want to box regular bottles or require a more specific format (such as syringes, pen injectors, etc.), we can give you the tailored service you need.
We also offer the option of combining different products within the same packaging (such as leaflets, syringes, etc.) or within the same box.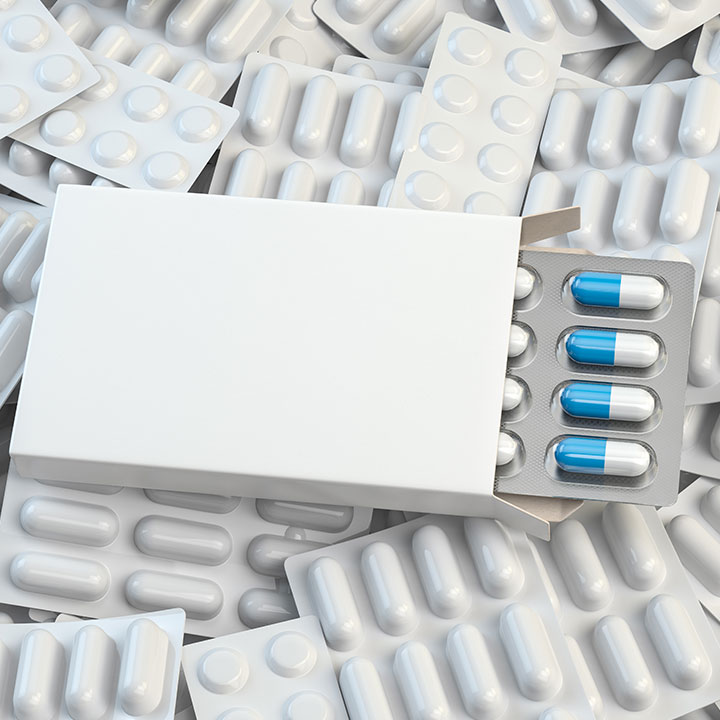 Relabelling & re-cartoning
Tailoring the packaging of your products to the needs of your customers is crucial to ensuring the longevity of your business. That is why we offer a relabelling and re-cartoning service, which may be of particular interest to some customers. For example, this service allows you to adapt and re-market an international product that does not meet Health Canada requirements when it arrives here, or to reflect an extension of a product's expiration date on its packaging.
Need personalized solutions? Spectrum Pharma also offers flexible "off the shelf" packaging services to help you stand out.
Costco/Walmart type packaging
In order to simplify the marketing of your products in big-box stores and warehouses, we have developed packaging solutions specifically adapted to this type of market. These packages are available in various sizes and can be further customized to suit your needs.
Join dozens of our biggest customers and set yourself apart from your competitors in the market with our specialized cartoning services. Our off-the-shelf formats are ideal for any pharmaceutical, natural health and nutritional supplement company, and we are proud to have been the first in the industry to offer this service.
These custom services also give you the opportunity to offer special "combo" packages to your customers, containing more than one product at a time, for promotional purposes or for regular sales.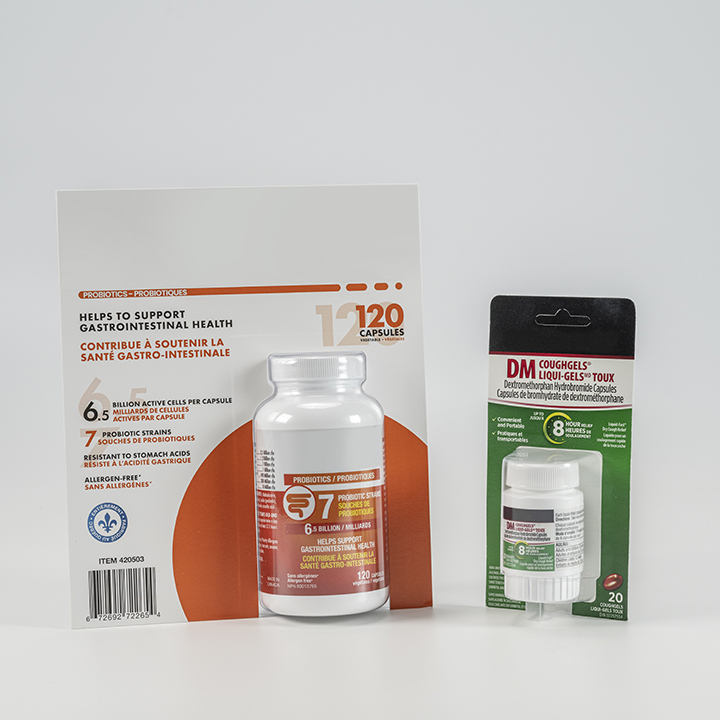 Inspection
Your products must be spotless - and at Spectrum Pharma, we make it our business! Our experienced team is in charge of inspecting your finished products to ensure their impeccable quality. We can conduct all kinds of inspections, such as...
Batch inspections and expiration date checks
Checking the presence or absence of a product or of one of its packaging components
Identifying any non-conformities
Reworking
If your product demonstrates a compliance issue, or if you wish to make a change to some of your packaging components, Spectrum Pharma can rework said product. Such a solution allows you to modify only the problematic items, while preserving the integrity of the product - an alternative that will save you considerable amounts of time and money.
Find out what Spectrum Pharma can do for your business!
Interested in learning more about our secondary packaging services? Contact us today to make an appointment with our specialists! It will be our great pleasure to see what we can do for you.